Website | Print Collateral
A non-profit working to minimize the time young people spend in foster care. 
Raise the Future works to provide resources and find forever families for youth in foster care and walk alongside new families on their fostering and adoption journeys. After they rebranded, I brought their new look to life with a bright and inspiring new website.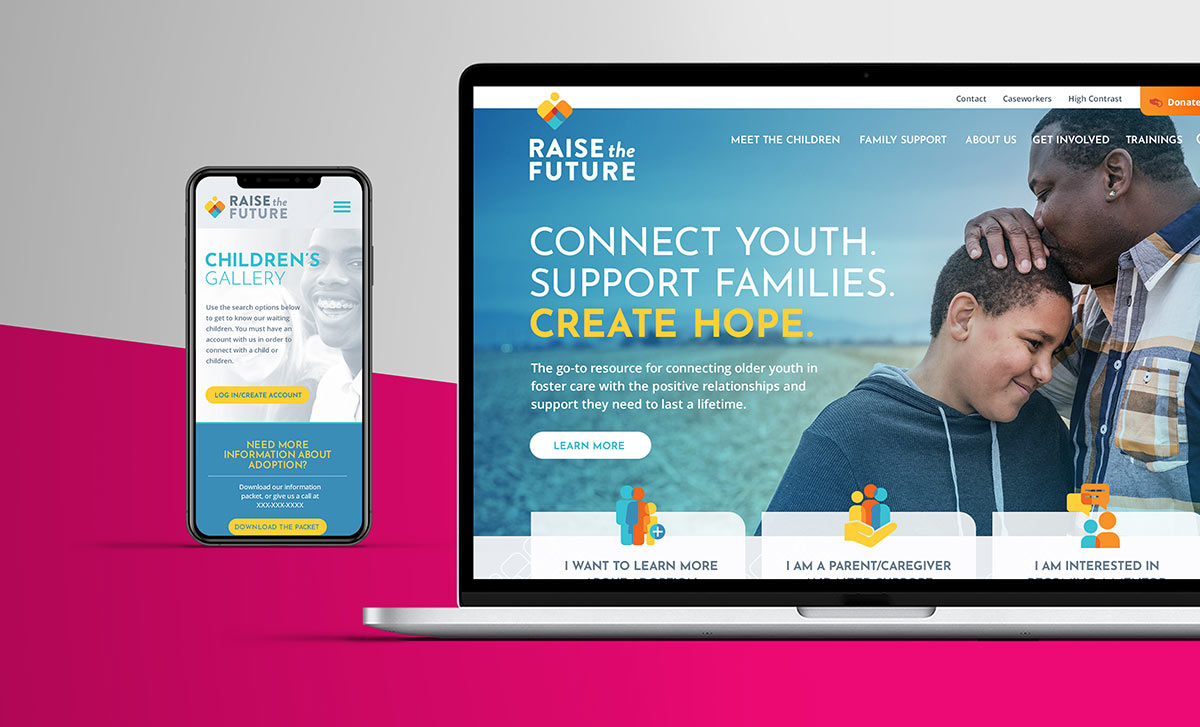 I worked with two distinct groups of developers on this site—one group built out the Waiting Children section of the site, and the other built out the rest of the pages.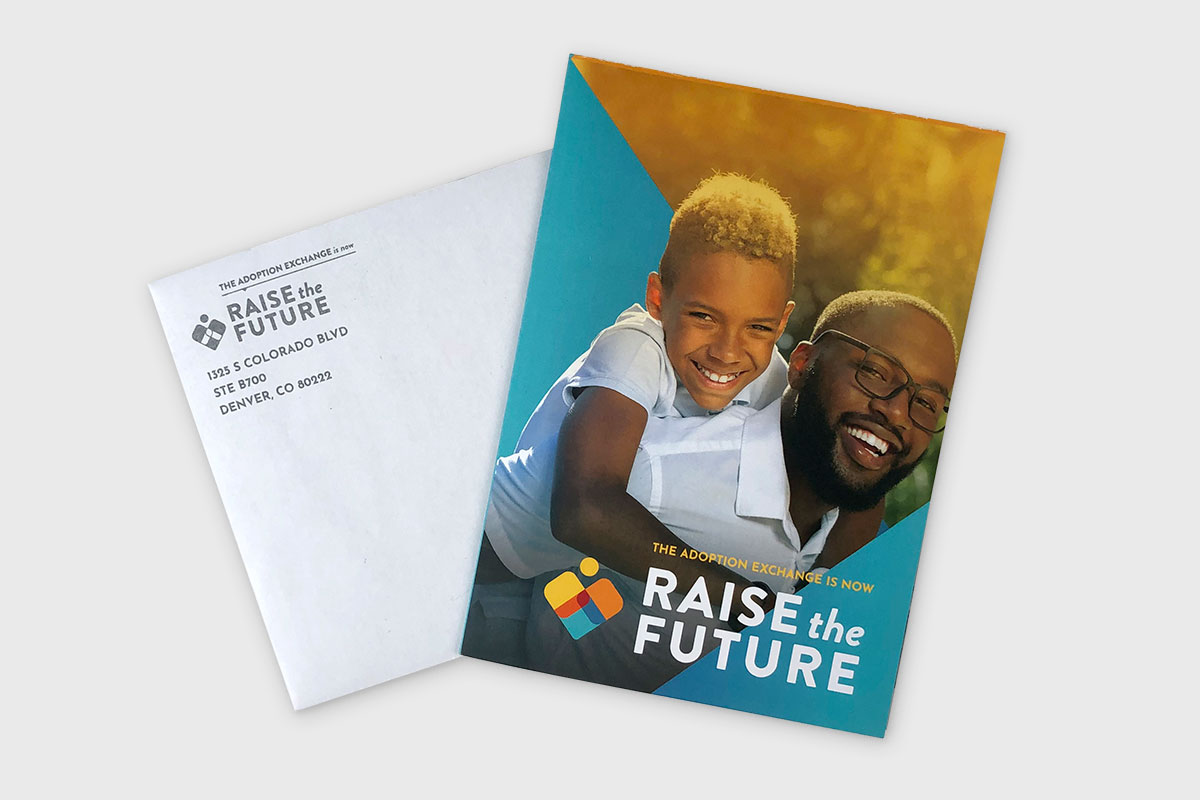 Raise the Future's year-end giving campaign features the story of Phelan, a young man who found his forever family with support from RTF. I created a piece full of warmth and brightness that encourages interaction from any angle.